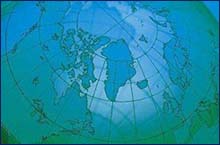 The auditing and consulting service "Mediator" Ltd. was founded as a specialized company in 1995. Aimed at avoiding misunderstanding caused by double interpretation of tax legislation and other business regulating normative documents, united professionals actively started fostering private busi- ness on the basis of information provision and highly qualified tax, accounting and financial consulting.
The clients of the "Mediator" Ltd. became leading companies of almost every sphere of economy and in particular, civil aviation, industry, agriculture and communication, fuel and energy, transportation, banking and trade sectors.
"Mediator" takes an active part in introduction of International Auditing and Acco- unting Standards in Georgia. Specifically, "Mediator" is a direct initiator and contributor of the establishment of a self-regulating professional organization – "Independent Accou- ntant and Auditor's society of Georgia" owning a firm base for accountant and auditor's training and professional development.
On "Mediator's" initiative, "The expertise institute for Valuation of Assets of Geor- gia" is set up with the purpose of introducing standards set by "The International Assets Valuation Committee", organizing training activities of the personnel in the field of assets valuation- expertise, perfecting valuation activities in Georgia.